Brown-Séquard (1817 – 1894)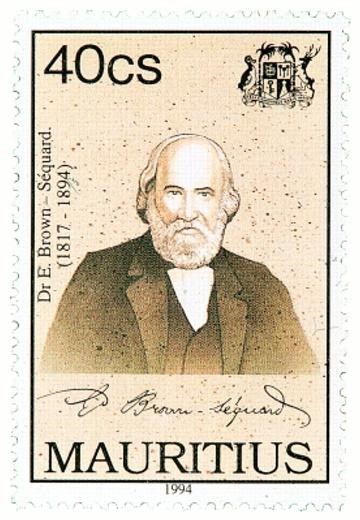 We often think of this syndrome as one with two people's names! But the truth is otherwise!
Charles-Édouard Brown-Séquard, the son of an American sea captain and a French woman, was born on the island of Mauritius. A foot loose, globe trotter, at various times, he practised in Paris, Mauritius, London, and New York. At theNational Hospital in London, he succeeded Claude Bernard in his final appointment as Professor of Medicine at the College de France. He took his medical degree in Paris in 1846 with a thesis on the study of reflex movements and the functions of the columns of the spinal cord.
Brown-Séquard is largely remembered for his work on the spinal cord, which culminated in his classic rendition of the symptoms manifest by hemisection of the cord (1850, 1851). After his initial studies he continued to investigate the mode and site of conduction of motor and sensory impulses in the spinal cord and together with Türck, laid the foundation of the anatomy and function of the spinal cord. Brown-Séquard's second important contribution to neurology comprised studies on sympathetic control of the vasomotor mechanisms.
In his studies of epilepsy (1856) he sought the cause and treatment for the disease and, in so doing, was among the first to advocate bromides in the treatment of epilepsy. By the 1860s Brown-Sequard was recognised as an authority and expert on all diseases of the nervous system
He had a colorful, quixotic, and eccentric life history. He was often considered a maverick genius with a restless mind and his scientific methods were disturbing such as self-experimentation and animal vivisection though they led to many great observations. However, his visionary ideas and prescient statements have stood the test of time; he truly was an eccentric genius.