Chest pain is one of the most common reasons for visits to emergency departments. A patient with a life threatening cause for chest pain may appear deceptively well. The doctor has to determine the aetiology for the chest discomfort by rapid but methodical and evidence-based assessment, and promptly initiate appropriate therapy.
Coronary Artery Disease (CAD) is the leading cause of death in India. A patient with a chest pain is one of the greatest challenges in emergency medicine. Only about 8% of patients presenting with chest pain have CAD. However 4% of these patients are inappropriately discharged, often with worse outcome. Hence, many people with chest pain are admitted to the hospital, with resultant costs to individuals and hospitals. In response to this problem, 'Chest Pain Units' (CPU) have been introduced, where accelerated diagnostic protocols are used to complete a traditional 2 to 3 day inpatient workup in about 6-8 hours. These CPUs have shown to decrease costs, improve patient satisfaction, and have clinical outcomes comparable to in-patient admissions.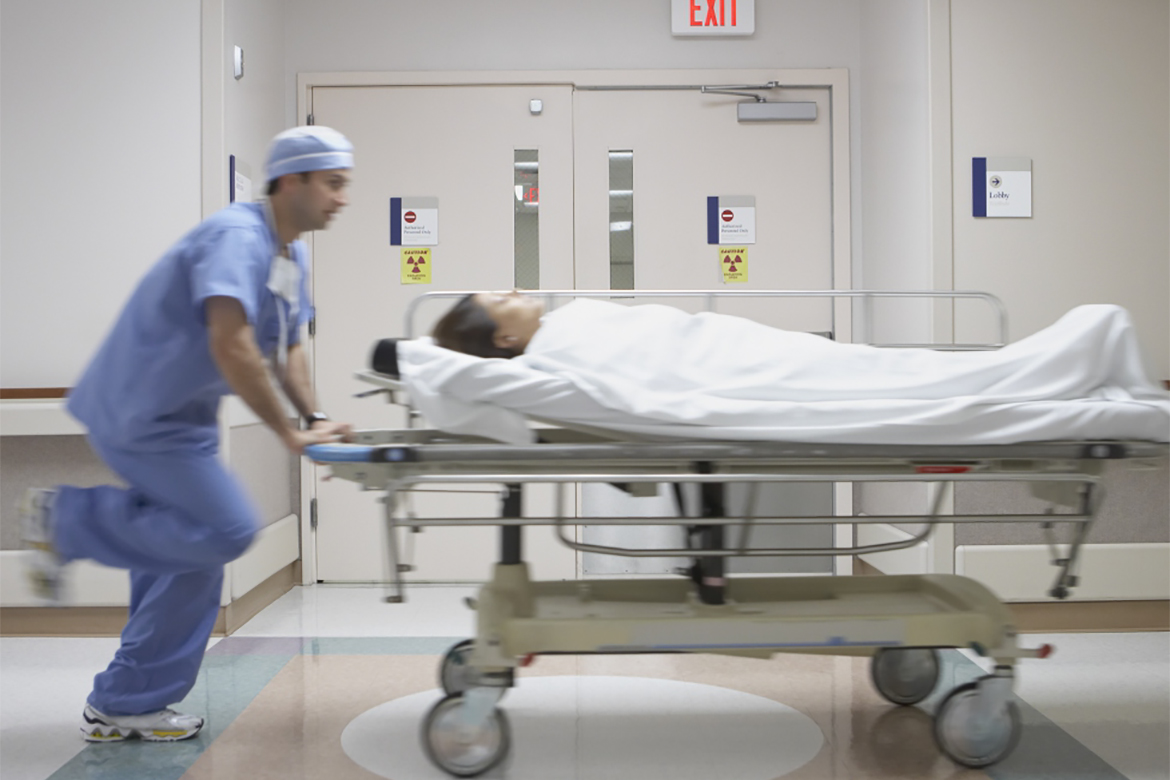 In addition to accurate diagnosis, CPU provides timely treatment
The evaluation of chest pain in the CPU is systematic, risk based, and goal driven, and designed to thoroughly evaluate all patients with the assumption that any patient with chest pain could potentially be having a Myocardial Infarction (MI). The goals are to reduce the time to treat MIs and prevent inadvertent discharge of patients with occult acute coronary syndromes in a cost-effective manner
The initial evaluation is based on the history, a focused physical examination, and the ECG. This information is used to categorise patients into high, moderate and low risk groups. High risk patients need rapid initiation of appropriate therapy whereas those at moderate risk need to have an acute coronary syndrome ruled in or out and additional co-morbidities addressed before discharge. Patients at low risk also need to be evaluated and d is charged with further evaluation in the out patient department.
Assessment in a CPU
The CPU provides 6 – 8 hours of observation, evaluation, serial ECG recording, biochemical cardiac marker testing (Troponin I / CK-MB), and screening echocardiography.
In select cases, additional test are planned, i.e., full 2DE, Ultrasound, chest X-Ray, D-Dimer, NT-proBNP, CT Scan with Pulmonary or Coronary Angiography, Cardiac Stress Test, etc.
The CPU simultaneously prov ides treatment for chest pain as per the treatment protocol, in consultation with the cardiologist.
During the course of CPU stay if any parameter becomes abnormal, the patient is admitted in the ICU or room. If all test results are normal, the patient may be discharged with appropriate advice for follow up.
The CPU will organise exercise stress testing within 24 hours of attendance, in the Cardiology Department.
Whom to Admit in the CPU?
Any person with the following symptoms should be admitted for assessment in the CPU
Pain in chest, jaw, arm and upper back
Uneasiness and restlessness
Breathing difficulty and suffocation
Undue sweating
Upper abdominal discomfort
Treatment
In addition to accurate diagnosis, CPU provides timely treatment. Standard treatment guidelines are followed, consultants review patients within an appropriate time frame, and patients are transferred for definitive care when needed.